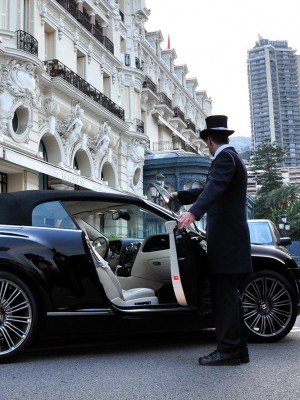 Black book elite was created by two caring, intelligent British women! our aim from the very beginning was to bring a touch of class whilst being extremely discreet to the much-tainted business hence the name 'Black book' and 'Elite'. Our interviewing process for our aspiring escorts is rigorous and extremely thorough, this ensures that in the end only the most devoted and genuine elite ladies will be represented by us.
You may be wondering well what is so different about our screening process in comparison to other so called 'elite agencies?', well firstly we meet all our escorts at their Incall locations, this is the first thing we look at, if their apartments are not up to our standard we unfortunately cannot represent them. It is imperative our much-valued clients feel safe, and comfortable during their Incall bookings, we understand the ambience of a home is extremely important in setting the mood for a great, eventful experience.
We then look through our potential escorts wardrobes to ensure they have the perfect outfits for any and every occasion, there is nothing worse than enlisting a so called 'elite' escort to attend a high-profile business dinner with you, who then turns up in noticeably cheap, tacky outfit which causes people to stare for the wrong reasons, our hands-on approach ensures all eyes will be on you and your lovely escort but for the right reasons. Our escorts wardrobes consist of some of the most desirable designers from high end lingerie like: agent provocateur, fleur of England and Caroline Randell to name but a few, to the most mesmerising fashion designers like Rouland Mouret, Herve Leger and Chanel you can rest assure no matter what the occasion your black book elite escort will always turn up immaculacy addressed.
True authentic beauty is hard to come by in this industry, gone are the days when what you see is what you get, a new generation of over photoshopped images, peroxide bleached hair and orange tans seems to be ever-present, even by some of the most so called 'elite' and oldest agencies, this is where black book elite thrives, we are extremely proud to represent all our black book elite escorts, they really do look like their images and are extremely natural and presentable. They take great pride in their appearance, fitness and personal health, there has never been a time we have met with them and they haven't looked immaculate we are 1000% sure you will receive the exact same experience.
In addition to the previously stated factors of our interviewing process, we ask our potential escorts various questions and pose numerous hypothetical situations, based on the answers of the applicant we get a better understanding of their personality and how they would respond to certain potentially tricky situations. We look for professionalism, enthusiasm and most of all discretion, additionally we really do take the time to know the lovely ladies on a personal level we would like to think we form great friendships with them based on trust and honesty, this is a bonus for you as we know their personalities, likes and dislikes thoroughly ensuring we will always match you with the perfect escort for you. 
London is one of the most amazing cities in the world, if not the most amazing, the city is so extremely culturally, creative, and has so many great landmarks and hidden gems to visit. There is no better way to enjoy London then in the company of one of our lovely London escorts. All of the black book elite ladies are very familiar with the city, they frequent some of the best spas, hotels, restaurants and then some.
Many of our much-valued clients are respectable business who often visit London for very important business purposes, they trust black book elite to provide them with the absolute most elite girls in every sense of the word. We have formed strong relationships with our very influential clientele and believe this is major factor to our success.
At Black Book Elite, we understand that our clients lead busy hectic lives, and this can conflict with them being able to enjoy the fruits of their labour, we've taken the liberty of creating the most detailed concierge service on the market for our much-valued VIP members, please visit the membership page for more information.
Whatever your requirements are please do not hesitate to let our very friendly and helpful receptionists know, we are confident our service is in a league of its own and you will feel at home with Black Book Elite, we look forward to hearing from you