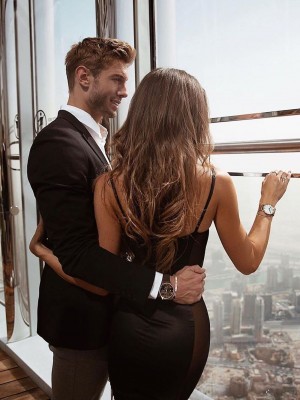 We at Black book elite have some of the best clients in the world, we genuinely appreciate and respect them so we devised a way to show our appreciation.

Loyalty means everything to us thus we created the loyalty scheme, every time our much valued clients use our agency we award them a loyalty point when you reach a certain amount of points we give you a huge discount, the minimum amount of points you need to receive a huge black book elite discount is 5.Many of our new clients have already racked up 5+ bookings and are very pleased with the huge discount we offered we have listed some client testimonials as proof.

We hope that you realise how much we appreciate you and see our loyalty points system as a small token of our appreciation.
"I am so happy with the service from Amina I have opted to book escorts through her exclusively I have used the agency around 7 times and I receive outstanding service from beginning to end, Amina is always accurate with her recommendations and doesn't just recommend the most expensive girls, she really listens to my preferences and takes into consideration my budget as well as my shy timid nature once again, the loyalty points scheme has made it really easy to book the girls I want and also save money at the same time. Thank you to Amina and all of the lovely ladies I always received a service unmatched "- Lan
"booking an escort with black book elite is always so easy and quick I have used the agency many times now and Amina and Stephanie are familiar with my likes and dislikes, I love both of their honesty they really do listen and care and want you to enjoy your experience, I was in need of a classy but yet stunning date for a very important business dinner in London and Stephanie was able to recommend Ava , I was blown away by how fast Ava got to me she looked absolutely stunning and dressed extremely sophisticatedly my colleagues complimented Ava to me throughout the dinner and were amazed at how intelligent she was, I trust black book elite whole heartedly, I only use this agency and I have been punting for a very long time so this new loyalty points scheme is a really kind way to show appreciation as no other agencies offer this service thank you again to Amina" - Raj
"Finding an honest agency you trust who Is owned and run by kind, honest, assertive English people is rare , I have been through a lot of the so called top agencies and I have to say black book elite delivers the best service and girls, I have spoken to Amina on the phone for almost an hour speaking about everything from marriage, politics and of course escorts, she is so down to earth and extremely intelligent she understands what it takes to run a truly elite escort agency, and chooses to represent only the most elite escorts. I only use black book elite now and the loyalty points scheme has saved me a lot of money I am truly grateful" -Thomas